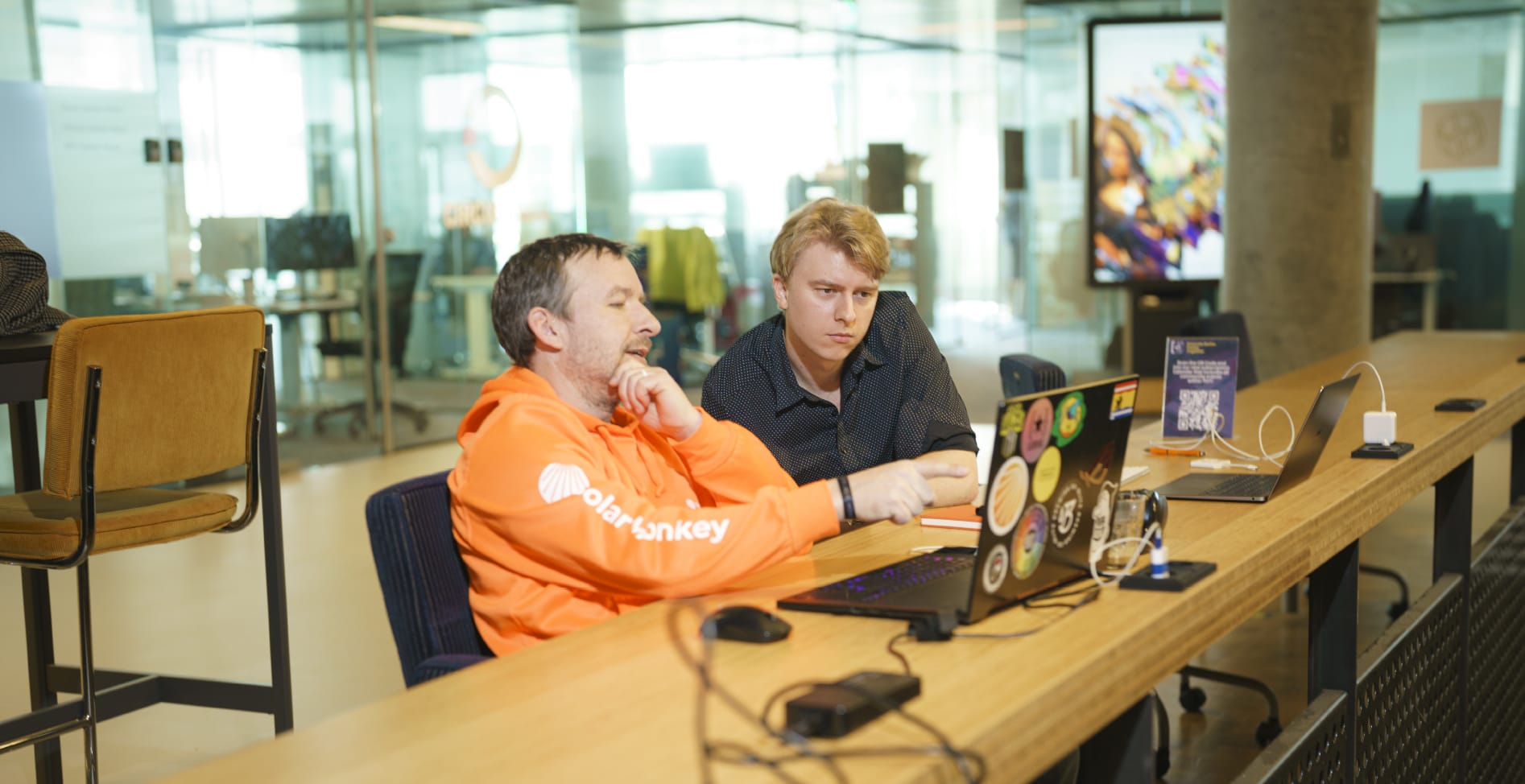 Customer Success Manager - Germany
Den Haag

,

Zuid-Holland

,

Netherlands

Customer Success
Job description
Welcome in the world of Solar Energy!

At Solar monkey we love making an impact by accelerating the transition to solar energy. We do this by giving solar installers super powers with our innovative software. This allows them to work much more effectively and install even more solar installations. With our software installers can easily design, sell and maintain solar power systems remotely. We are active in 3 countries and are about to expand our horizon internationally. We have seen the Dutch market grow x5 within 5 years and are ready to see the same impact in the rest of Europe!

What will you do?
After your colleagues in Sales have landed a new customer, you take action. You take over the process from them, build the customer relationship and look for upsell opportunities. You see how our SaaS product compares with your customers' requirements and help them get the most out of it. Note: you will be responsible for the German market and will not do this alone but as part of a team. You don't have to be a developer with knowledge of code. After all, neither are our clients. The team you are part of also includes, for example, an Integration Specialist, a Quotation Builder and an Onboarding Specialist. So you have direct access to all the knowledge you have. 
In addition, I find the following important:
You are a social colleague. We are a team of relationship builders, also within the company itself.

Empowerment is key. You get a lot of freedom to fulfil your role effectively. We like to help each other but it starts with you.

Feedback from customers is important. In collaboration with your colleagues, you know how to articulate the situation in the market well, so that Product Management can use our expertise to adapt the product for a better market fit.
Who will be your customers?
Our market consists of solar panel installers. Sometimes these are self-employed, sometimes they are large installation companies that do not only panels but also heat pumps, charging stations and more. You immediately understand that you then have very different conversations. Some customers are very process-oriented. Others are not and then it is up to you to effectively make the translation between their wishes and the possibilities of our product. All your customers have one thing in common: they lack time and hands in the current market and hope to save a lot of time and money through our product. That is therefore where Solar Monkey's strength lies.
Do you recognise yourself?

Good (working) relationships are built on clear expectations. Tell me what you expect from me as a manager and what you need from me to show the best of yourself. Who am I? That you can see here: https://www.linkedin.com/in/elinewolters/
Finally
This is a commercial position. Since I expect you to be a commercial thinker, you probably also want to know what's in it for you.
How about:

Your role has real impact. This is no story either: CSM is the crucial link between, sales, support and product, so what you do really makes a difference.
Stock Appreciation rights
A Macbook
Remote and Hybrid friendly culture. The flexibility to work when and where it suits you best and a budget to set up your workspace at home.
A training budget of 4% of your annual salary to spend as you see fit
An informal working atmosphere with a lot of humour as well. We believe in responsibility, not rigid hierarchies.
Successes are celebrated in our team, and the 'fuck ups' are also catered for, if a great learning experience comes out of it.
Monthly social events and quarterly strategy days. Plenty of opportunity to have fun with your colleagues

I look forward to hearing from you!
Job requirements
Preferably 3 - 5 years' experience working with clients in Account Management or Customer Success
Proven success in managing customer accounts
You have excellent written and oral communication skills in German and English
Having excellent written and oral communication skills in Dutch is a plus!
You have excellent organisational and time management skills - able to multitask, take initiative, prioritise, and manage time effectively
Ability to solve problems through analytical and creative thinking.
You are a team player and celebrate the success of your Staff base team members as much as your own success.
Work experience in a customer-facing environment, ideally in a B2B SaaS or solar environment.
Den Haag
,
Zuid-Holland
,
Netherlands
or
Apply with Linkedin
unavailable
Apply with Indeed
unavailable